How to Overcome Communication Barriers at the Workplace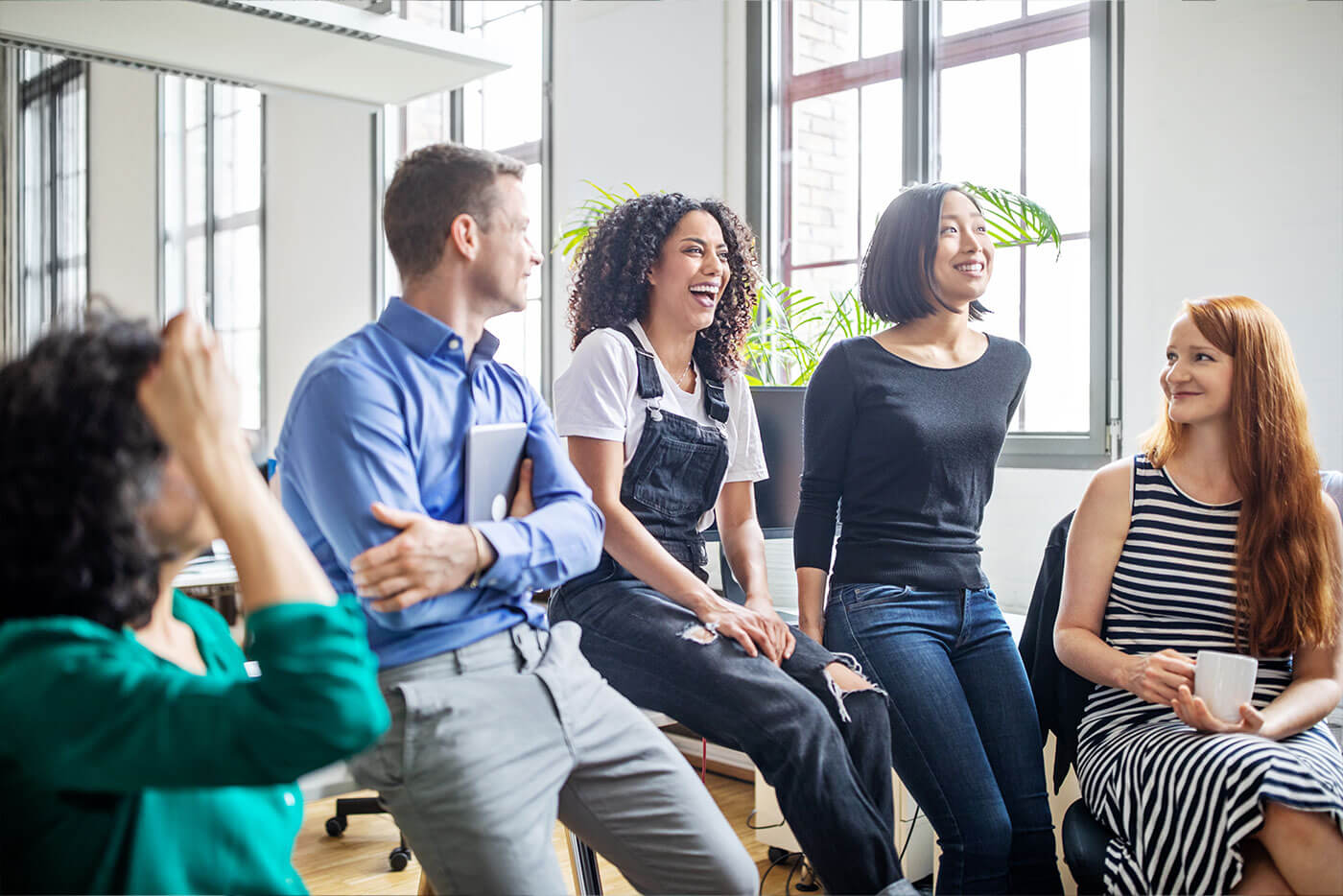 Good communication is key to success in any aspect of life, and the workplace is no exception. Maintaining effective communication at the workplace helps in fostering a positive work environment and improving relationships among employees. However, communication barriers can often arise, leading to misunderstandings, frustration, and decreased efficiency. These barriers can be caused by a variety of factors, such as language differences, cultural barriers, technology challenges, and personal obstacles. With the rise of remote work, communication challenges have become even more complex, making it essential for organizations to find ways to overcome these barriers.
In this blog post, we will take a closer look at what employee communication is and the most common communication barriers at the workplace. We will also examine the unique challenges faced by remote teams and provide tips for overcoming these barriers. By understanding the challenges and developing strategies to overcome them, organizations can create a work environment that fosters open, honest, and effective communication. Whether you're a manager, an employee, or a business owner, this information will help you to improve your communication skills and create a more positive and productive workplace.
What is Employee Communication?
Employee communication refers to the exchange of information and ideas between employees within an organization. It encompasses a wide range of methods, including face-to-face meetings, written communication, phone calls, email, video conferencing, and social media. Employee communication is essential for creating a positive and productive workplace, as it helps to build relationships, foster collaboration, and increase efficiency.
Effective employee communication is a two-way process, involving both the sender and the receiver. The sender must communicate their message clearly and concisely, while the receiver must actively listen and understand the message. Communication can be formal or informal, but the most important thing is that it is open, honest, and clear.
Effective employee communication is also about understanding your audience. This means considering factors such as their background, experience, and communication preferences. For example, some employees may prefer written communication, while others may prefer face-to-face meetings. Understanding your audience will help you to communicate more effectively and avoid any misunderstandings.
In today's workplace, effective employee communication is more important than ever. With remote work becoming more common, employees are often scattered across different locations and time zones, making it more challenging to maintain open and effective communication. However, with the right tools and strategies in place, organizations can overcome these challenges and create a positive and productive workplace culture.
Communication Barriers at the Workplace
Effective communication is a critical component of success in the workplace. However, there are many barriers that can prevent employees from communicating effectively, such as language barriers, cultural differences, and personal biases. These barriers can lead to misunderstandings, miscommunication, and conflict, which can negatively impact productivity and morale. In the rest of the article, we will provide tips for overcoming the most common communication barriers at the workplace.
Language Barriers
Language barriers can occur when employees speak different languages or have difficulty understanding one another's accents. This can result in misunderstandings and miscommunication, leading to frustration and decreased productivity. Language barriers can be especially problematic in global organizations, where employees may come from different countries and speak different languages.
Physical Barriers
Physical barriers, such as noisy workspaces, limited access to communication technology, or a lack of privacy, can also hinder communication at the workplace. These barriers can make it difficult for employees to concentrate, leading to decreased productivity and increased frustration. Physical barriers can also make it challenging for employees to engage in meaningful conversations and effectively collaborate with one another.
Cultural Differences
Cultural differences can also impact communication at the workplace. Different cultures can have different communication styles, values, and expectations, making it challenging for employees from different backgrounds to understand one another. Cultural differences can also lead to misunderstandings and miscommunication, particularly when employees are not familiar with each other's cultural norms and practices.
Technology Issues
Technology issues, such as poor internet connectivity or outdated software, can also impact communication at the workplace. Technical difficulties can slow down the flow of information and make it difficult for employees to communicate effectively with one another. Technology issues can also lead to frustration and decreased productivity, especially for remote employees who rely on technology to stay connected with their colleagues.
Personal Biases
Personal biases can also impact communication in the workplace. For example, employees may have preconceived notions about colleagues based on their gender, ethnicity, or background. To overcome this barrier, organizations should encourage employees to be open-minded and to challenge their own biases.
Communication Challenges Among Remote Teams
Communication challenges among remote teams can be significant and can have a major impact on team productivity and morale. One of the main challenges is the lack of face-to-face interaction and body language, which can make it difficult for team members to fully understand each other. Additionally, remote team members may be in different time zones, which can create scheduling difficulties and disrupt the flow of communication. The physical distance between team members can also make it more challenging to build trust and foster collaboration.
Another challenge is the difficulty in maintaining consistent and clear communication. This can be especially challenging for remote teams, as they may rely heavily on technology and email to communicate. However, these methods of communication can be prone to misunderstandings, especially when important information is communicated in writing.
Remote teams also face the challenge of feeling disconnected and isolated, which can lead to decreased motivation and decreased job satisfaction. This can be mitigated by creating opportunities for remote team members to connect, such as virtual team-building activities or regular video conferences.
Finally, remote teams may also face technical difficulties, such as poor internet connectivity or software malfunctions, which can disrupt communication and hinder collaboration.
Tips for Overcoming Communication Barriers at Work
Encourage Open Communication
Encourage open communication by creating a safe and supportive environment where employees feel comfortable sharing their thoughts and ideas. This can be done through regular check-ins, team-building activities, and open forums where employees can share their concerns and suggestions. Open communication fosters a culture of trust and collaboration, making it easier for employees to overcome communication barriers.
Foster a Diverse and Inclusive Workplace
Fostering a diverse and inclusive workplace can help overcome communication barriers. This means promoting diversity and inclusivity in all aspects of the workplace, including recruitment, training, and development. By embracing diversity, organizations can leverage the unique perspectives and experiences of employees from different backgrounds, improving communication and collaboration.
Use Clear and Concise Language
Make sure to use clear and concise language when communicating with employees. Avoid using technical jargon or complex language that may be difficult to understand. Instead, use simple language that is easy to follow, and ensure that your message is clearly understood by all.
Create a Positive Workplace Culture
A positive workplace culture is essential for effective communication. Encourage employees to support each other, work together, and respect each other's opinions. This will help to create a work environment that is conducive to open and effective communication.
Utilize Technology
Technology can be a powerful tool for overcoming communication barriers at the workplace. By utilizing tools such as video conferencing, instant messaging, and project management software, organizations can improve communication and collaboration among employees, regardless of location. The use of technology and tools, such as video conferencing, can improve communication at the workplace, especially among remote teams. Employers can also provide training and support for employees to effectively use these tools, reducing the likelihood of technology-related communication barriers.
Encourage Face-to-Face Communication
While technology is important, it's also important to encourage face-to-face communication at the workplace. Face-to-face communication provides an opportunity for employees to build relationships, clarify misunderstandings, and enhance collaboration. Organizations can encourage face-to-face communication by providing opportunities for employees to work together in person, such as team-building activities, workshops, and off-site meetings.
Provide Language Support
Organizations with employees who speak different languages can provide language support to overcome language barriers. This can include providing language classes or offering access to language-learning software. Employers can also encourage the use of language translation tools and make sure that important information is available in multiple languages to ensure that all employees can understand and participate in communication.
Overcoming communication barriers at work requires a concerted effort by all employees. By fostering open and honest communication, using clear and concise language, investing in communication tools, and encouraging training and development, organizations can create a work environment that is conducive to effective communication and collaboration. Improving communication at the workplace can lead to better collaboration, increased productivity, and overall job satisfaction among employees.
In conclusion, communication barriers at the workplace can have a significant impact on the success of an organization. By understanding the different types of communication barriers and taking steps to overcome them, organizations can improve employee communication, reduce misunderstandings, and enhance relationships among employees. By encouraging open communication, fostering a diverse and inclusive workplace, utilizing technology, encouraging face-to-face communication, and providing language support, organizations can overcome communication barriers and improve employee communication.
Remember, effective communication at the workplace is a two-way street. It's important for both employees and employers to actively participate in improving communication and working towards a more collaborative and harmonious workplace. By prioritizing employee communication and overcoming communication barriers, organizations can reap the benefits of improved teamwork, increased productivity, and a more positive work environment.
BLOG
What's New at Intouch?
Each community has its own needs
Make your own decisions about your platform